Hello — Welcome to
IMarketingcenter.Com
My name is Bill Oertel Jr.
(Also known as "Grandpa Bill")

I started iMarketingCenter with the goal to bring you
quality products and reviews of many "Must Have"
products to help make your life a little easier, and more
profitable and maybe a little more informed.
I also work in foundry casting and CNC machining, so If your interest
leans in that direction, please check out my foundry and CNC pages.
I'm currently remodeling this site, so "Please" bear with me as
I'm adding new content almost every month.
In my reviews I'll tell you the "Good" - "the Bad" - and the totally
UGLY! In fact, I just might put up a page in reviews called:
— "Save-Your-Money-it's-NOT-Worth-it!" —
---
This is suppose to be the miracle pill to cure just
about anything that ails you, (Eyes/heart/diabetes/etc.)


Well now we'll see for sure, as "I'M" going to be
the guinea pig for a 90 day test.
Click Here to see the whole story and my results.

"Click this Banner to see over a 100 Subliminal Lessons/Courses
on so many topics I can't list them all here."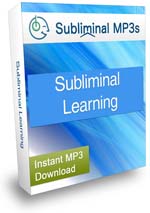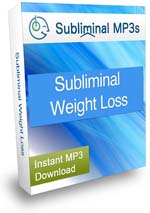 Click Here for Subliminal Learning
Click Here for Subliminal Weight Loss
Click the link to see the complete line of lubricants for your cars
and trucks with AMS/OIL Products.

A complete line of lubricants for your
car/boat/motorcycle/light & heavy duty trucks/ RV's and much more.
You can order "online" direct from the Warehouse HERE.
The Ultimate Oil Ebook
Dave Mann is a Detroit Michigan Lubrication Specialist & Truck/Automotive
Engineer with over 19 years OEM industry experience.

After reading his ebook you will have a solid understanding
of motor oils, engine lubrication and filtration as well as
the real story behind the "3,000 mile oil change", extended
drain intervals and synthetic oils.
Check out the review Here -- Click Here to see his book.
Automate eBay and start making yourself a stead passive income stream.
Jim will give you Step-by-Step Instructions on how to put eBay on "AUTOPILOT".
See Review here
"The Super Affiliate Handbook"
by Rosalind Gardner.
She really knows how to make a fat affiliate paycheck.
She made over $436,000 last year.
See the review HERE
"Instantly Terminate Access To Copies Of Your Digital
Products That Have Been Pirated, Illegally Distributed, Refunded,
Or Are Out Of Date!
Integrates Seamlessly In Seconds With ANY Type Of Digital
Product Or Payment Processor!"
Click Here for Review
ClickLocker Stop hackers from stealing your programs!
Review Here:

The Silent Sales Machine
Step-by-Step Instructions on how to make a totally
passive and fully automated income thru eBay.
See the Review Here
Dave Mann author of
"The Ultimate Oil Ebook"
With over 19 years in the oil engineering field, Dave will
open your eyes to the myths and lies put out
by the oil industry. Click here to see review

Rosalind Gardner's
"The Super Affiliate Handbook"



This woman took the bull by the horns and dumped her nerve-racking
dead-end job in just TWO Years and made over $436,000 last year!
Click here for the review